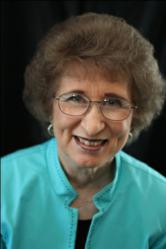 Tulsa, OK (PRWEB) May 26, 2012
Re-release of novel marks the 91st anniversary of the Tulsa Race Riot.
By the time the violence ceased, the state's second-largest African American community had been burned to the ground.
Building on that historical event veteran novelist, Norma Jean Lutz, authored a four-title series:

Tulsa Tempest
Tulsa Turning
Tulsa Trespass
Return to Tulsa
The series was first published by Barbour Publishing, of Uhrichsville, OH, a standard in the Christian publishing industry.
Tulsa Tempest relates the experiences of a young country girl, Tessa Jurgen, who comes to the big city of Tulsa to serve as governess to the children of an oil baron. She is unwittingly thrown into the midst of a simmering cauldron of racial tension.
The first release of Tulsa Tempest, saw many positive reviews, one of which stated:

Ms. Lutz does an excellent job in revealing the true emotions of the characters and even those who are downright nasty in the storyline. I found the whole ambience of the story most believable in every way. Indeed a read was engaging for this reader. ~ Coffee Time Romance
Researching story material in my own home town of Tulsa was pure joy, says Norma Jean, veteran author of over 50 published titles. The story of Tessa Jurgen is timeless. Many satisfied readers loved Tessa when the books were first published in the 90s; Im confident a new legion of readers will feel the same way.
The re-release of Tulsa Tempest is slated for June, 2012.
About Be A Novelist and Norma Jean Lutz

Aspiring novelists wanting to receive support, education, and encouragement can do so by taking advantage of this veteran authors insight, wisdom, and experience. Author of more than fifty published books, writing instructor, and novel critique consultant, Norma Jean has now developed the Be A Novelist Finish-My-Novel Challenge writing course to help beginning novelists. http://www.beanovelist.com/finish-my-novel.html
Since Norma Jean understands that starting a novel can be the scariest part, shes made her 15-pg workshop Dont Dilly Dally at the Starting Gate How to Start Your Novel with a Bang available as a free gift. Writer can request it here.